At 768 pages, 

America: The Cookbook

 is a bona fide event and another major play by Phaidon Press Ltd.
Illustration: Zoran Pungerčar
It's a welcome addition.

Langholtz 

and her team

have taken a democratic approach, inspired as much by spiral-bound church cookbooks as by recent lavishly produced how-tos published by neo-regionalist star chefs... 
 

The gastronomic litany is echoed in her introduction to

America: The Cookbook

, in which she urges Americans to consider the good eatin' they may be missing out on by simple virtue of geography...
In format, America 

 

is pleasingly uncomplicated

:

It's divided into thematic sections -starters, main courses, desserts, breakfast, etc.-, and each recipe bears a little state-shaped marker denoting its place of origin.
The recipes are blessedly unwordy and to the point...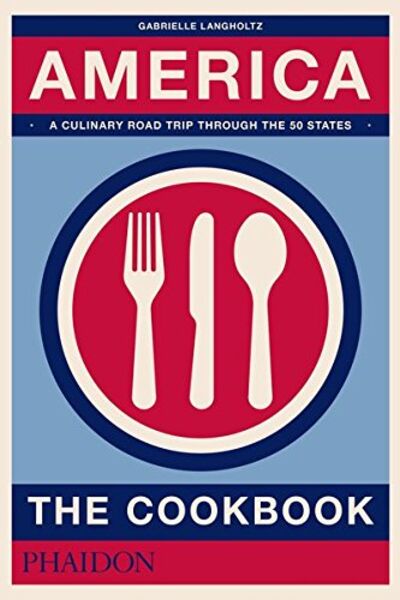 Gabrielle Langholtz

devotes pages to not just regional classics but also the food of refugees and immigrants.