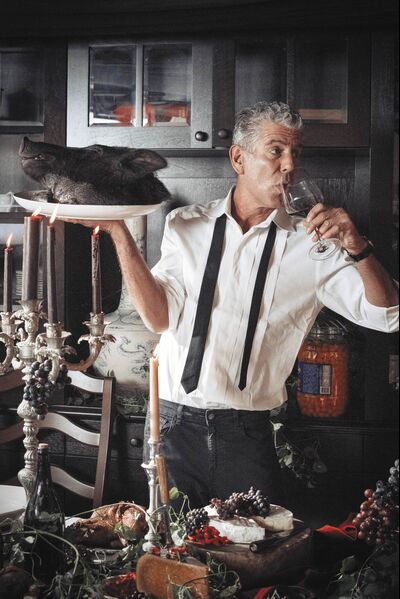 Get to know the term

"STUNT  turkey,"

and don't be too generous with your guests...
If there's one meal at which family drama is on full display, it's

THANKSGIVING.

 

Expectations

and

emotions

run high...
Even

Anthony Bourdain... 

feels the pressure to pull off the most anticipated meal of the year. In fact,

he dedicated

a whole chapter to

Thanksgiving

in the book I co-wrote with him last year,

Appetites: A Cookbook...
Appetites: A Cookbook
, by Anthony Bourdain and Laurie Woolever.